Attendance - an important message for parents
We believe children should be in school every day to learn - just as it is stated by law. However, we understand that illness can occur and sometimes absence in unavoidable. We notify parents when their child's percentage for attendance falls below 95%. In some cases, we will set targets for parents in order to raise attendance.
Primary Education provides children with the basics that are needed in order for them to develop and flourish. It is important that this grounding is strong - with no gaps in understanding. Missing just one lesson can cause a gap that is often hard to fill. It can make children feel uncomfortable if they are in a lesson when others seem to be ahead of them and so often the following couple of lessons can be more tricky to understand or participate in them. Please help your child to be in school every day because this is what they need and deserve.
In the same way that absence has a negative impact, so does being late. Teachers are often delivering key learning information from 9am. Arriving just 5 - 10 minutes late means a child can miss a key fact that would have helped them make an important connections from prior learning and to be able to move forwards. Walking into a classroom where everyone is working together can sometimes be unnerving and uncomfortable. Help your child to start the day in a calm, positive and happy way to enable them to do the best learning that they can. Please arrive before 8.55am.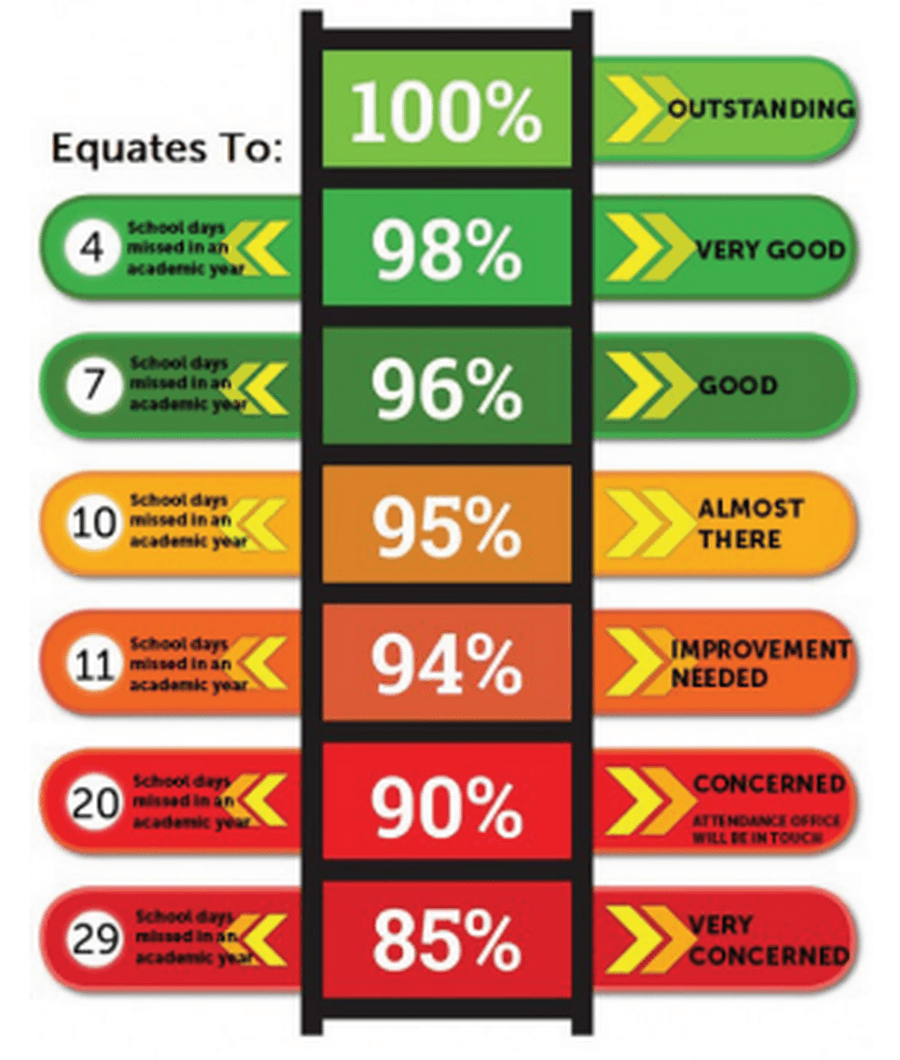 We ask that parents seriously consider the impact of any decisions made about absence that are not illness or medical related.
We ask parents to support their child's school in wanting the best for them academically and emotionally.
Thank you