Our Christian Vision and Values
Our vision was written and launched in 2018/2019 as part of our 10th Birthday celebrations as Towcester C of E Primary School:
We will send the children out, as Noah did the dove (Genesis 8:8-12), having nurtured and prepared them for life. Knowing that they are valued they can fly and take the values of the school out into the world.
'If we live by the spirit, let us also walk in the spirit.' (Galatians 5:25)
It was written with members of the school community and incorporates the dove from the story of Noah as seen on our logo. We aspire for all of our children to flourish as a consequence of the teaching and opportunities they experience at our school. We wish for them all to 'fly' from our school has happy, confident, resilient people who will want to fulfil their lives by taking further opportunities.
Our Vision statement can be seen on a plaque facing the playground, by our Noah mural and in our school entrance.
The children have made banners; each reflecting a key word from the vision. These are displayed by the school entrance.
We launched our vision with invited guests, parents and pupils in a special birthday celebration in June 2019.
OUR SCHOOL VALUES
We have six core values that we consider daily in our lessons and play. We explain the meaning of the values during collective worship and at other appropriate times and staff model the values through their own behaviour.
Children reflect on the values; what they means to them and their own lives/behaviour. Those displaying these values are rewarded with Dojos and 'Over and Above' tokens.
Our values are taught and learned through the work of the School Council and by involving staff, governors and parents to explain how school and home can work together to promote them.
In January 2017 we updated and developed our values to reflect the changing world we live in. The new values were refined through consultations with the children, governors and staff. The school council used the feedback from the different stakeholders to identify and set the new values.
Our values spring from the belief that we are infinitely valued by God.
At Towcester Church of England Primary School we are part of our church, town, national and international community. Through this all of our values are developed.
Caring
Ambition
Resilience
Equality
Enthusiasm
Respect
Our Mission Statement was written in consultation with pupils, staff and Governors:
Enjoy, Believe, Achieve, Succeed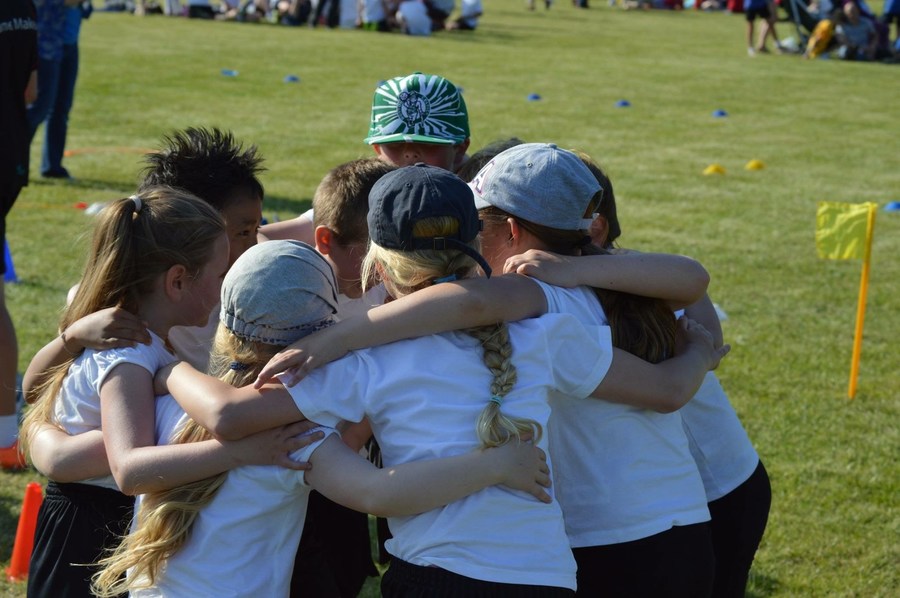 Enjoy:
Enjoy school
Enjoy life and become life-long learners
Enjoy being with each other
Enjoy belonging to our community
Enjoy being with their families
Achieve:
All pupils to achieve their true potential
Everybody has a gift and the school identifies and fosters their gift
Achievement through Christian faith and school values underpins their learning and trust in each other
Believe:
Their faith
In themselves
In the people they work with and learn from
In the school community
Trust in each other
Succeed:
Knowing that nothing is impossible if you have faith
Taking risks in an atmosphere of trust
Self-fulfilment the opportunities given
With the right support and encouragement everyone can succeed at their level