Music in School
Music is very important in our school.
All children are part of the whole school choir and sing together daily in assemblies. We learn lots of songs and they frequently include two parts.
All of our Year 3 pupils have the opportunity to learn how to play a classical instrument for a term. This year we will be learning a woodwind instrument.
Some pupils choose to learn other instruments provided by teachers from outside of school. These include:
Woodwind
Strings
Brass
Guitar
Orchestra
Drumming
Singing
Keyboard
Every day in assembly we listen to music so that we can learn the names, composers, time or origin of the music. The children enjoy guessing who, what, when or where! Please see our school newsletters which inform you about our current theme.
Each Christmas, each Key Stage puts on a performance for parents and members of the community. This is an ideal opportunity to learn and enjoy music together as a larger group with drama, scenery, lighting and costumes added too! We now do three performances - Foundation Stage, Key Stage 1 and Key Stage 2!
We encourage our children to take part in musical activities in and out of school. This year we are introducing our 'Music Ambassador' badge for children who take part in music activities outside of school. We also have a 'Musician of the Month' trophy for our music teachers in school to nominate pupils who have made exceptional effort or progress.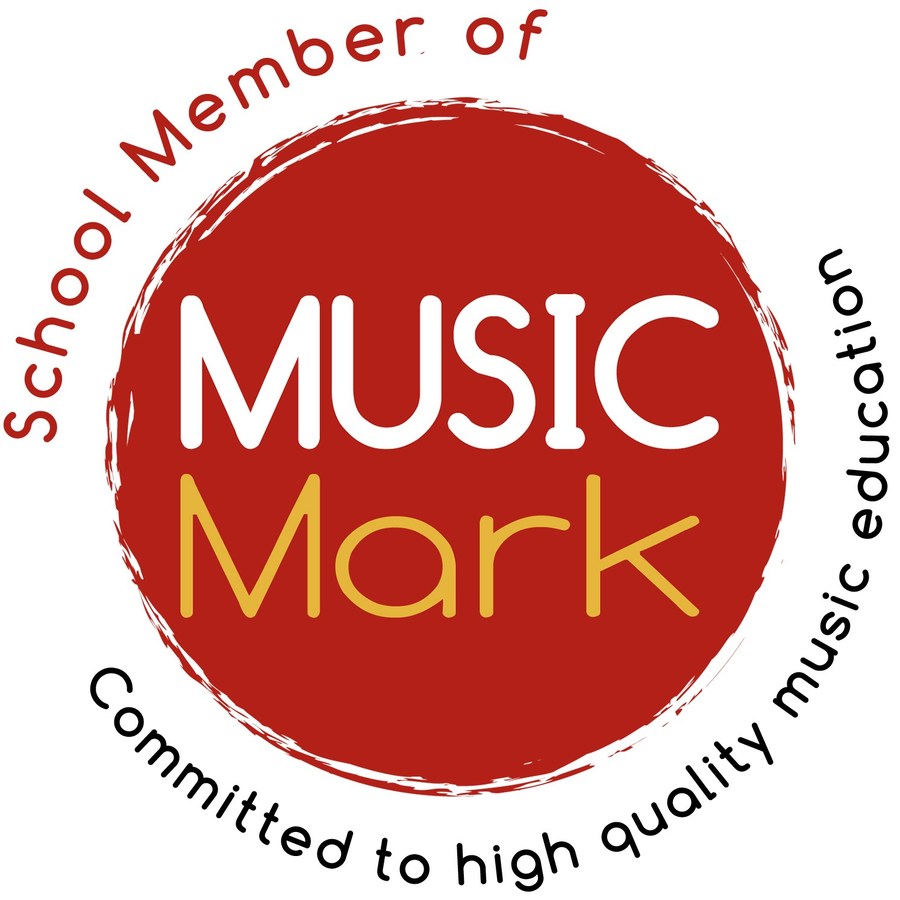 Emily won 'Young Musician' in the solo category in a competition organised nationally by the Rotary. Several of our musicians and singers took part including Katie, Seth, Phoebe, Harry and Imogyn - playing their violins, guitars or using their voices.
Well done Emily and thank you to Mrs Diedhiou for accompanying Emily, and other students.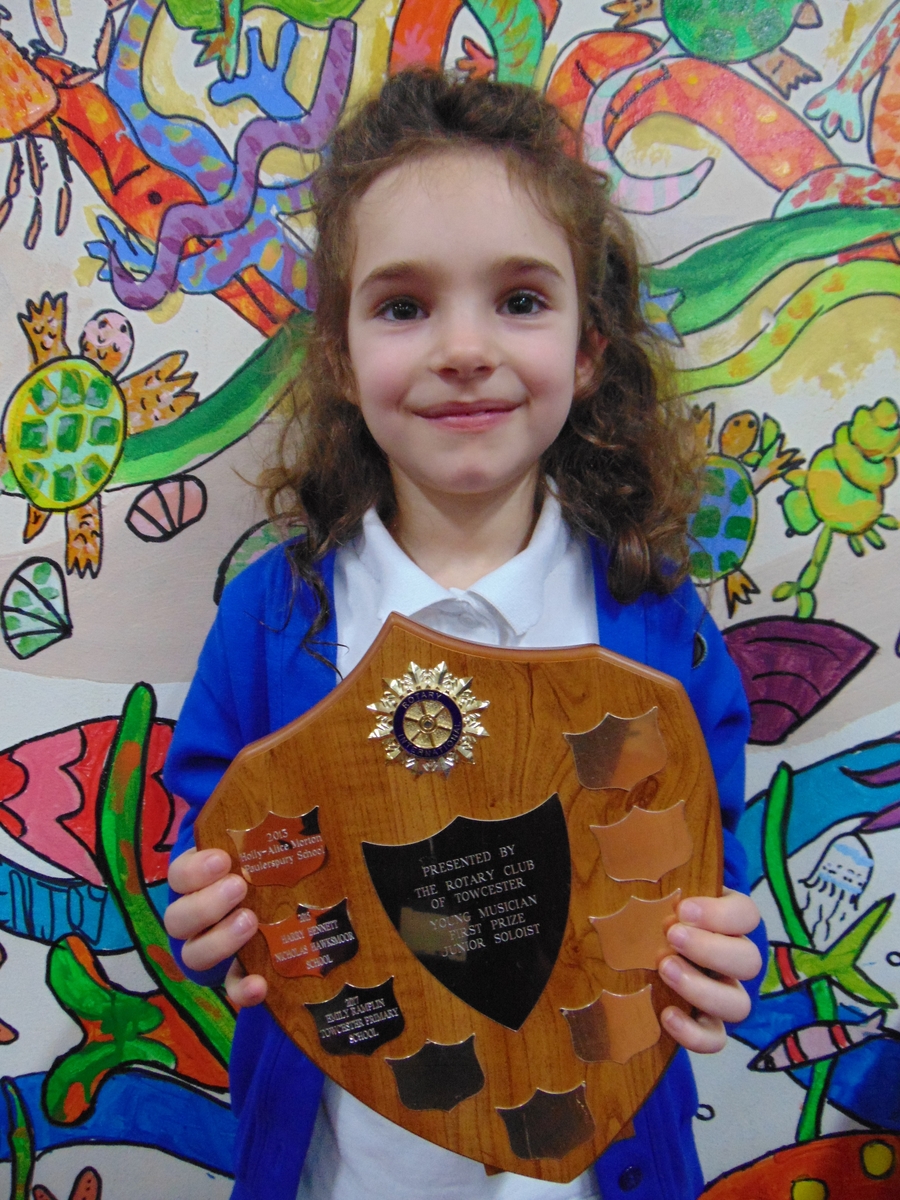 Our Year 3 pupils learning a brass instrument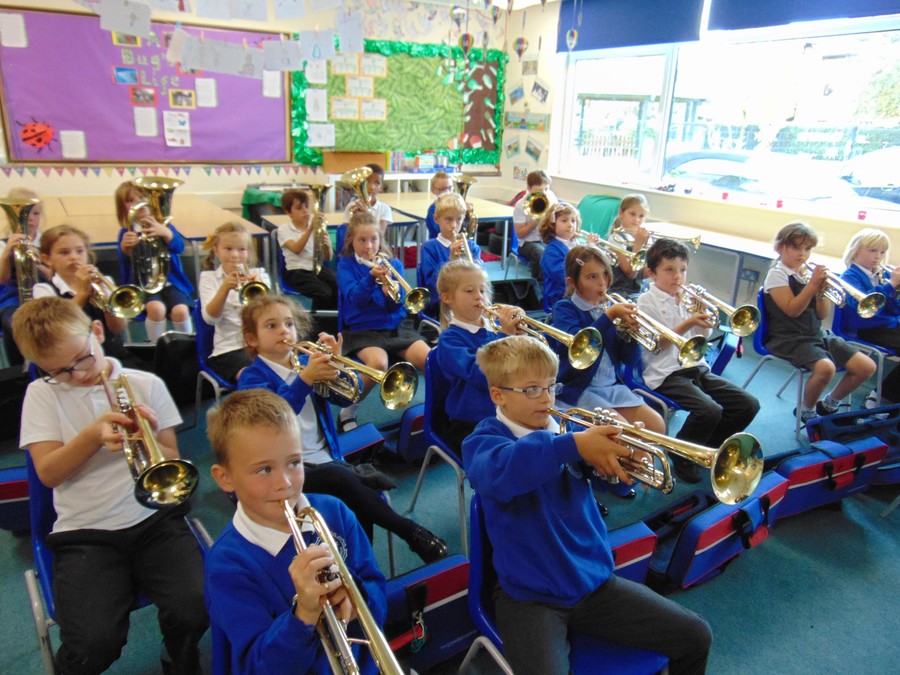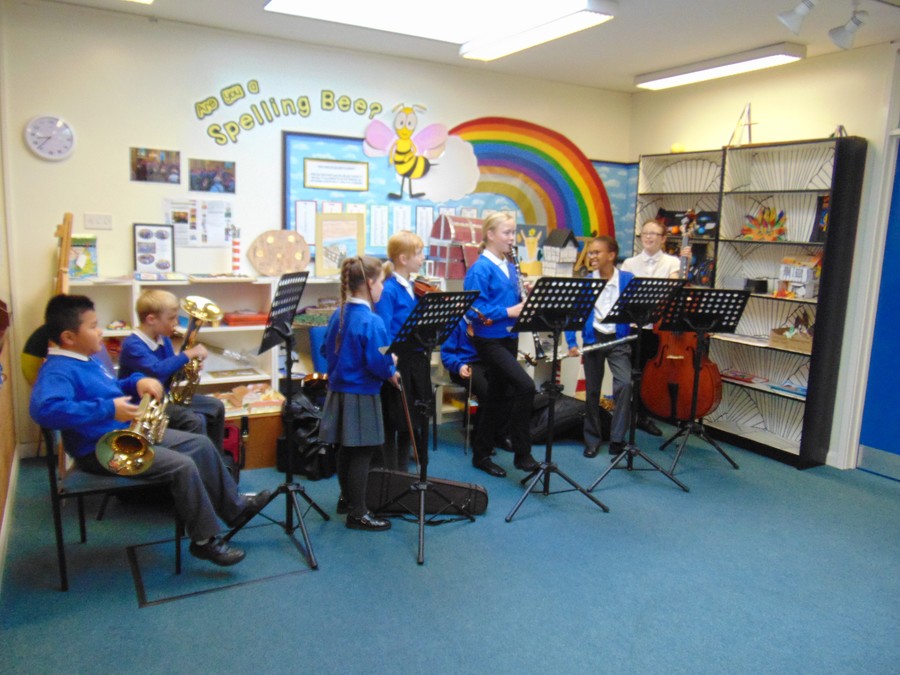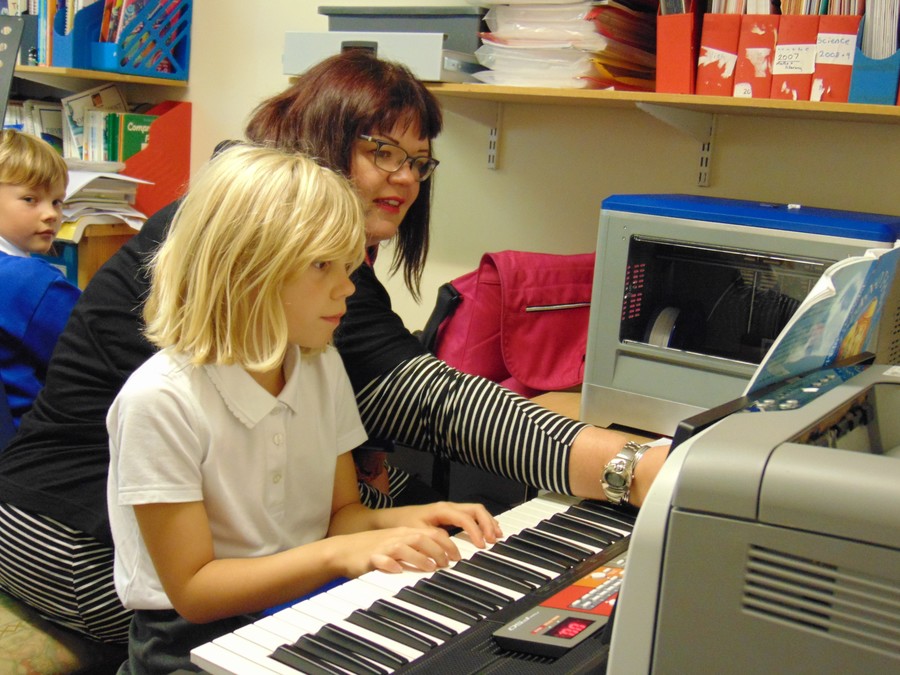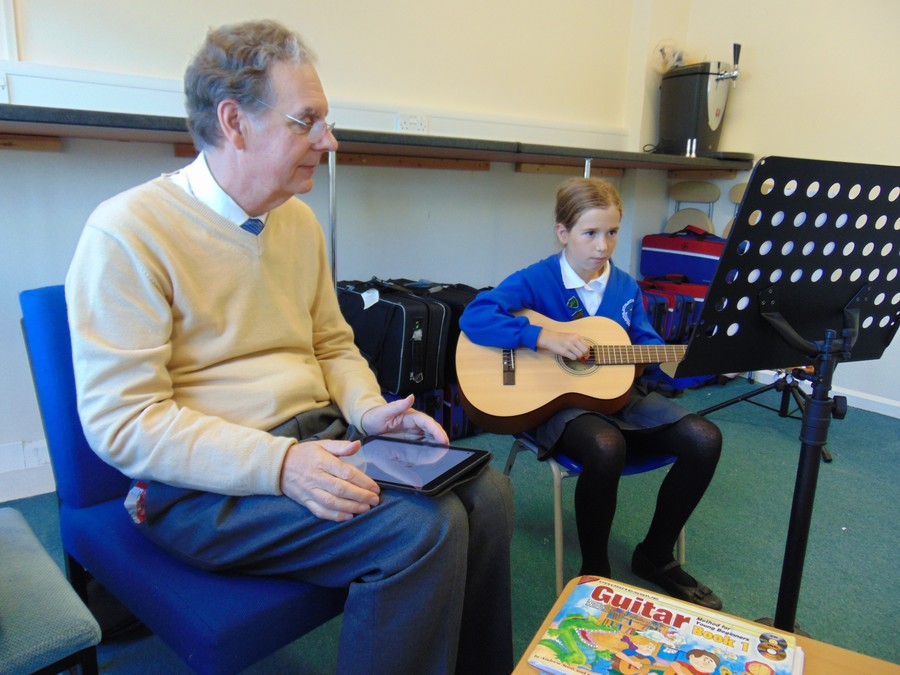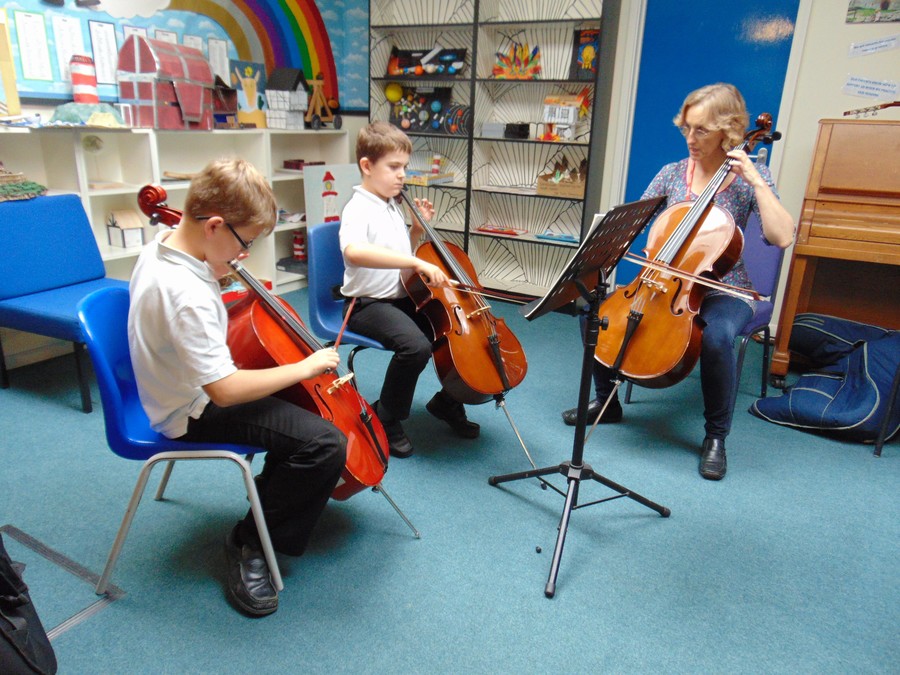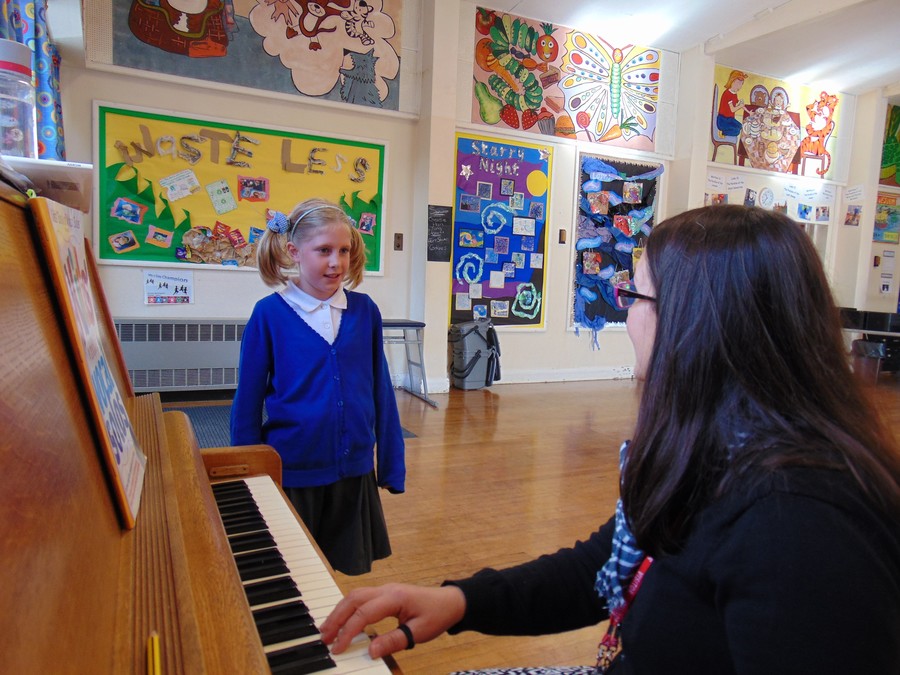 NMPAT Towcester
NMPAT Towcester is the Saturday morning performing arts school for the Towcester area. They offer classes from age 3 upwards in music and drama.
At centre you can play in a group, learn an instrument, take part in drama, attend workshops, perform at concerts and Have Fun!
It takes place at Nicholas Hawksmoor Primary School. You can go and talk to the teachers and arrange a taster morning to see if you like being at centre.
or find them on facebook – Towcester NMPAT