Thankfully, the weather was slightly warmer than last year and the children were all super excited and ready to make some great memories at the Frontier Centre! Off went the year 3's first and they had the chance to explore, eat lunch and attempt to make some beds before the year 4's turned up. Let's just say that most of the beds were made by the grown-ups. We had even more space this year as well which was great, two meeting rooms...one for meeting and one for muddy shoes - there were a lot of them!
During the few moments when they had free time, all of the children managed to entertain themselves and it was so nice to just them enjoying the simple things like climbing tress and flying a kite...until it got attached to a tree.
Once the year 4's arrived it was almost straight off to their first activity of many. It was a jam-packed timetable this year, very little time to stop. The children didn't seem to mind as it was always on to something else they loved.
One of the activities they took part in was Mission Impossible: Egg Drop. They had a selection of tasks where they worked as a team to earn points. They could then use these points to spend on items to help protect their egg and prevent a messy demise as it was dropped from a very high height!
A favourite from last year was the King Swing. We had some very brave children on this trip, with nearly all of them daring to go to the very top. The were lots of screams and some tears... thankfully all followed by smiles!
This was another chance for the children to get up high and swing through the sky. The high ropes was full of choices and they all got to try the task they liked the look of most. Mr Skears even gave it a go and hung upside down as he bravely jumped...and missed the bar!
It's not all about heights here, its also about water! During walk the plank, may of the children stumbled and fell as they lost their balance on the increasingly slippy planks and beams. Miss Crouch even ended up in the water and she wasn't even blindfolded. That's what happens when you go last.
There was also the splashing of each other when out canoeing. That's not to mention the children and Mrs Harry who chose to jump in the water!
After the year 3's had left, year 4's got the chance to go and explore off-site. Miss Crouch and Miss Doran took them off down towards Stanwick Lakes in sunshine and then back for some time to play before we had to make our way back to school.
And so we return to Frontier Centre with some of our Year 3 and Year 4 pupils again this year. This residential trip is a firm favourite and the children always get so much out of the experience. Miss Crouch, Miss Doran and Miss Nichols have gone with the group and look forward to taking part in lots of fun, energetic and challenging activities.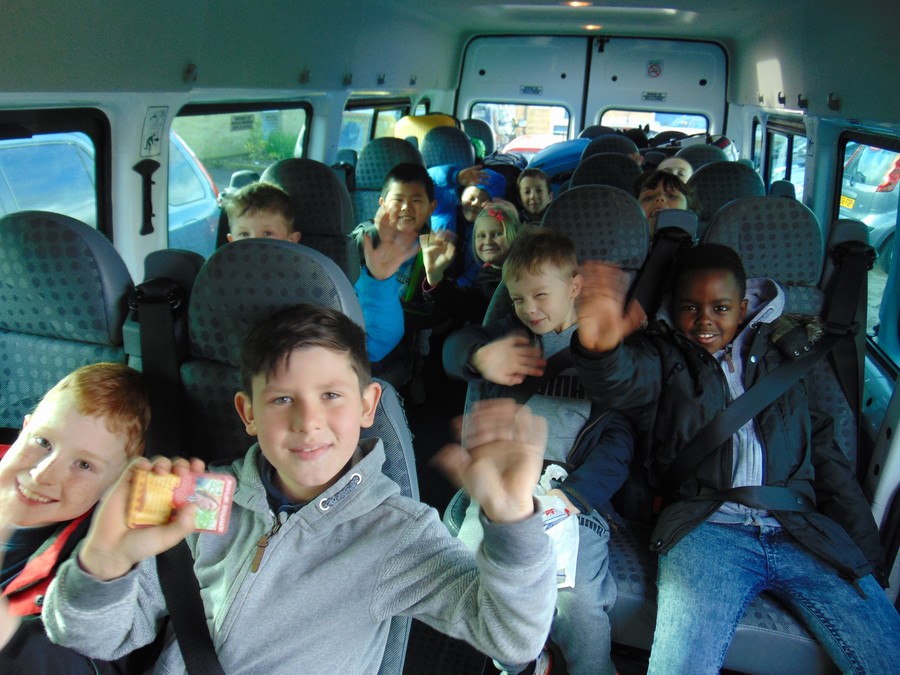 We arrived safely and eager to start exploring. They didn't have long to wait until their first activity which was search and rescue. The children had to work together, using their map reading skills in order to provide shelter and first aid to an injured person (a very big log named Billy Bob). They had to complete different team building tasks in order to earn the necessary equipment to carry out their rescue. Both teams successfully rescued their injured party and we headed back to enjoy a warm dinner.
That wasn't the end of the fun for that day...Later that evening, the children were told that they needed to get ready for a very wet, cold and muddy activity. Muddy was an understatement! Off to the Adventure Pits we went, in the dark, torches shining bright and obstacles to tackle. As you can see from the photos, no one escaped the mud, not even Miss Nichols! They all seemed to enjoy it, some even falling in the mud voluntarily.
After getting clean and having a good nights sleep, it was time to start again. This time there was some more mud and water in Walk the Plank. Children led their partners, blindfolded, across a small pond with wooden planks to balance on. Many wellies turned in to mini ponds! There was also an activity, called Nightline, where children worked as a team, again blindfolded, to make their way through an obstacle course by following a rope.
Time for more water, this time we were on it rather than in it but still managed to get wet. All of the children helped to carry the canoes down to the water, then it was time to paddle down the river, jump up and down and then then play a game catch.
The King Swing proved too much for some but there were many brave children and Miss Crouch, who got strapped in, lifted high and let go. Many screams, some tear but enjoyed by all. If they weren't down at the King Swing then they were bouncing around and wearing themselves out in the bouncy castles.
Who doesn't love a good campfire with roasted marshmallows, snacks, a game of charades and a bit of music to sing along to. For a while it didn't look like there was going to be much of a fire but with a bit of perseverance we got roasty-toasty warm.
Sad times, our last day. We started with a filling breakfast before our final activity. It was High Ropes now and the children got to climb high, jump from platforms in mid air and hang upside down like the were circus performers.
It wasn't all action, adventure and adrenaline but even just the simple things during down time kept them, content and entertained. Great fun was had by all, new experiences tried and memories have been made.
Yesterday the children took part in two different activities. One group were abseiling, which everyone tried and enjoyed. The other group took part in a search and rescue exercise. The children had to read a map and work together in order to find and earn supplies to rescue someone. Again the children were all enthusiastic and worked well together as a team.
After our cottage pie or sausage and mash dinner, all the children had great fun playing on huge bouncy castles. The children were very much worn out from all the bouncing, which meant everyone got a very peaceful nights sleep.
After a big breakfast this morning, the children are now starting their morning activities, one group are abseiling and the others are taking part in a bush craft activity.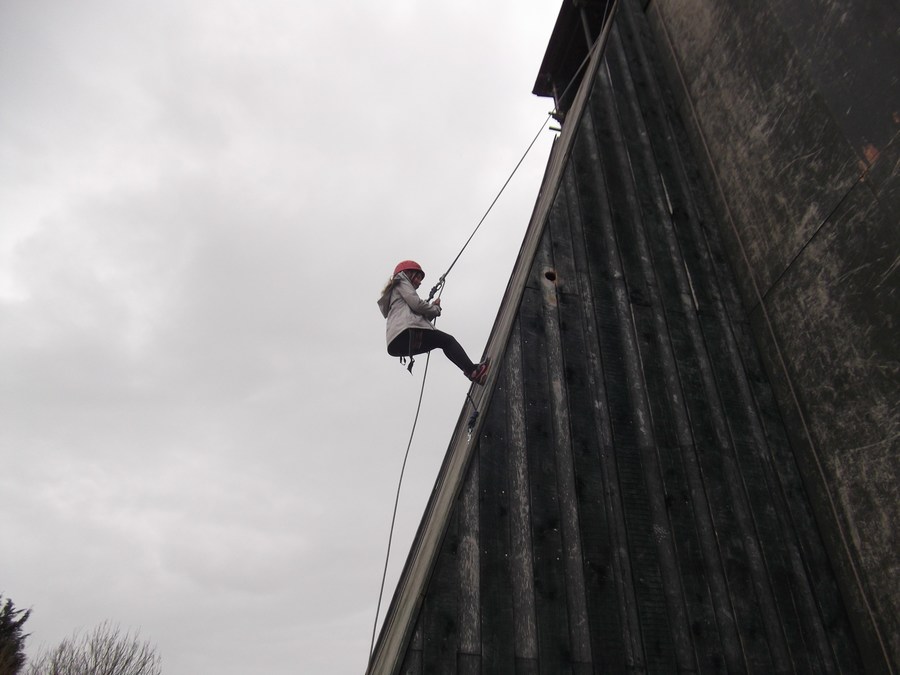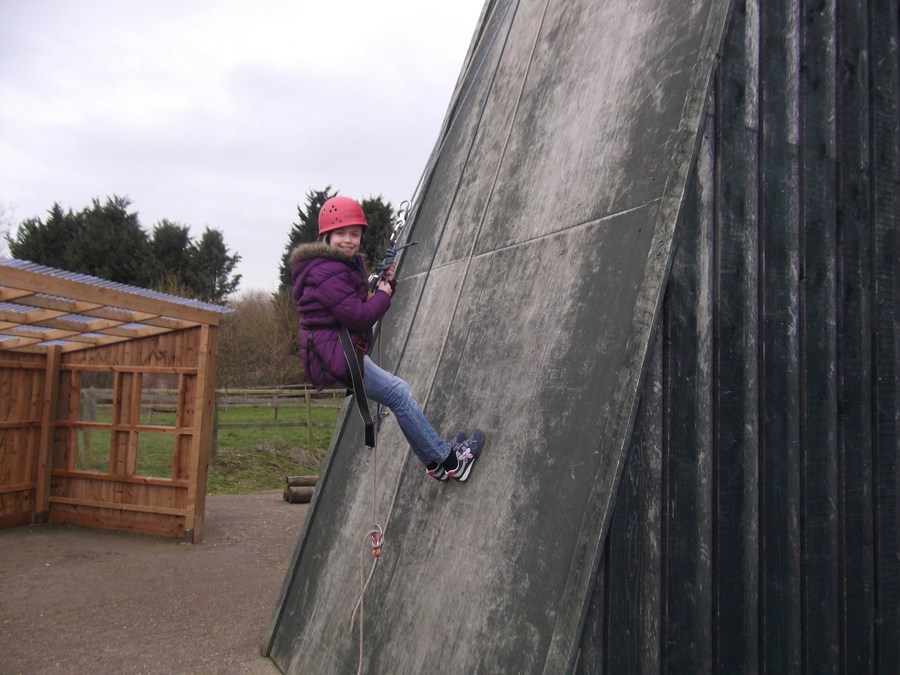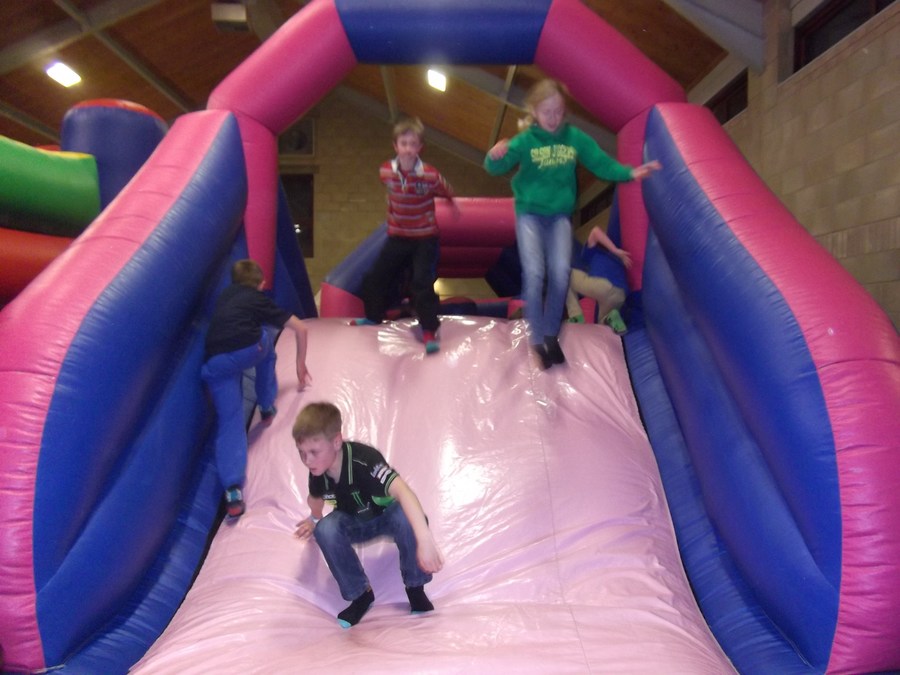 12th - 14th March 2014
13th March:
The children are all enjoying breakfast before we go off on our first adventure of the day.....raft building!
We had a busy day yesterday, raft building (everyone got wet) and then after a superb lunch of pasta with assorted sauces we had an afternoon of abseiling, king swing and walk the plank. In the evening we had great fun on the huge bouncy castles!