Year 6
May 2016 - No Computing lessons this term due to SAT's
Good Luck Year 6! You can do it!
March - April 2016 - Computer Science
To broaden their existing knowledge, this month years 5 and 6 have been delving further into Computer Science, during their Computing lessons. They began by having a lesson on how a computer works and learning the key components of a computer. Next they were given three desktop computers and one laptop (which were already broken - unbeknown to them!), with the lids off and the insides exposed.
Everyone got to touch, remove, unscrew, unplug, plug in various components, such as hard drives and memory (RAM). It was great to see how excited and interested the children were doing this, as you can see in the following photos. Over the next few weeks they will be learning how a network works.
December 2015 - February 2015 - Digital Literacy
Shakespeare class have learned to use a very new piece of software during their Computing lessons, called Microsoft Sway. This is a free, multi platform (works on computers, ios and android tablets), presentation tool which allows you to bring together various types of media and display it effectively.
Continuing on with their 'WW2' topic, the class have created their own Sways to display the information that they have learned. Click on the names below to see their brilliant work (these will launch in a new window):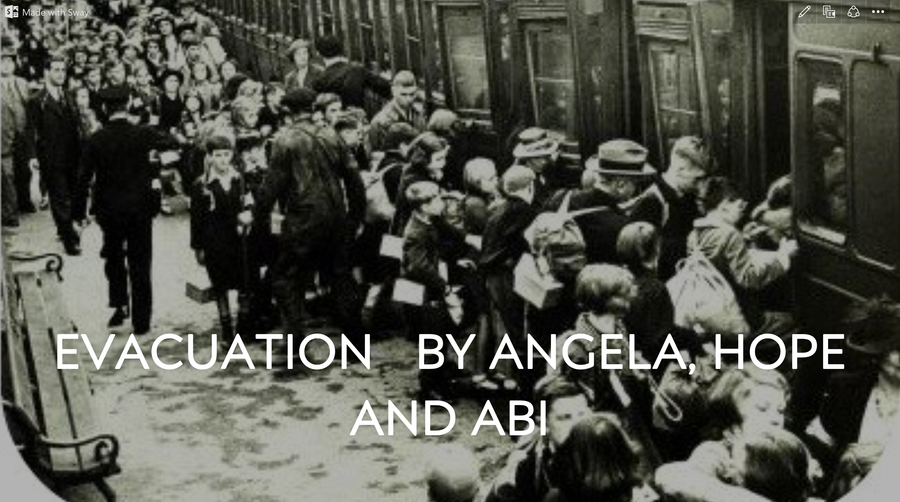 November 2015 - 'Unplugged' Computer Science
In keeping with their 'World War 2' topic, the children of Shakespeare class had their minds boggled during their Computing lessons, by learning about firstly about Binary and then about how the Internet works. They were intrigued to try and break codes using Binary and then when it came to role playing how the Internet works, there was no shortage of volunteers. All of this was taught 'unplugged' which means that we didn't use Computers or technology to learn. This might sound strange but actually gets the children moving and active whilst learning about technology, these opportunities are few and far between.
September - October 2015 - Digital Literacy
As part of their 'Holes' topic, Shakespeare class learned how to make a Stop Motion movie. They learned that the key to a successful movie was to make very very small moves and take hundreds of photos. They also learned the importance of light, sound and smooth camera operation.
After learning how to use the School's cameras and tablet cameras, the children worked in groups to create a storyboard for their movie. Next came the fun part, creating the movie set! They really unleashed their creative sides during this part and took pride in their sets.
Finally, they started filming. They took their time over getting the correct shots with the camera and checked their work. At times they found it frustrating, when they realised they had made a too bigger move or if one of their photos didn't quite turn out perfectly but they all got their with a smile on their faces in the end. Here are some snaps of their creations:
September 2015 - Basic Computing Skills and ESafety
Shakespeare class kicked off their new school year's Computing lessons by having a memory refresh/learning some basic computer skills, such as:
Saving files (to a specific class location)

Retrieving files (from a specified class location)

Copying and Pasting

When and where to use the right mouse button

Keyboard shortcuts such as Ctrl+C/Ctrl+V (copy and paste)
Next they discussed the online activities of the class and how they could stay safe. Then they worked through the SMART rules (see picture below) and then they took the online safety quiz. Some of them were shocked to discover that once you post a photo online, it is potentially there forever, even if you delete it! The online quiz can be found at:
http://www.kidsmart.org.uk/downloads/online-quiz-instructions.pdf
Or for more information on keeping children safe on the internet, visit the Kidsmart website at: