Year 2
May 2016 - Digital Literacy
Year 2 have had a brilliant time this term learning how to deal with data! They have been introduced to the concept of Spreadsheets. Yes Spreadsheets!
Using Microsoft Excel they have learned about Cells, Rows, Columns, Cell References, increasing and decreasing the size of cells, formatting the cells and most importantly, how to sort the data in those cells. They have inputted classification data on various animals that they have learned about as part of this terms topic.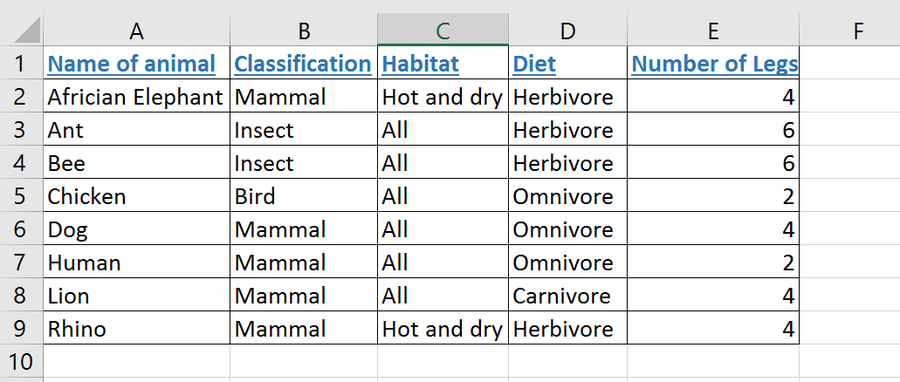 March - April 2016 - Digital Literacy
In conjunction with their studies of William Morris and his famous prints, Ahlberg and Anholt classes have been using their Computing lessons to create their own artwork. They began by using TUX Paint and created their own repetitive patterns using stamps. The following lesson they were introduced to 2Simple2Paint and this is when they really unleashed their creative sides. First they had to draw a pattern, then they had decide how many times to repeat the pattern. I think you will agree, the results are amazing!.....
January - February 2016 - Digital Literacy
Ahlberg and Anholt classes have began their New Year's Computing lessons by gathering information and building on their existing Microsoft Word skills. In conjunction with their 'Great Fire of London' topic, they started off by gleaning some additional facts from the Great Fire of London online game (http://www.fireoflondon.org.uk/game/ - created by the Museum of London).
Next they learned some new Microsoft Word skills such as, justification, page borders, bold, italics and underline. Finally, they each created a page of information from the facts on the Great Fire of London that they have learned so far. Once completed, these pages will form a class book\eBook of information on the Great Fire of London. Come back very soon to see their fantastic creations.
November - December 2015 - Programming
To continue along the lines of their 'Space' topic, Ahlberg and Anholt classes have been learning how to program a special computerised car – a Probot. The Probot allows the children to input a series of instructions to control how it moves, such as forwards, backwards, left and right. It also allows them to input how far (in centimetres) they would like the Probot to move forwards/backwards.
After becoming familiar with the basic operations of the Probot, the children began their first Probot challenge – estimating distance. They were given and start and finish line, placed under a metre apart, and a Probot. The Probot was placed on the start line and they had to estimate the number of centimetres that it needed to move to be able to reach the finish line. If they didn't quite make it or if they went too far, they had to 'debug' their instructions by correcting the mistake and trying again.
Next they moved on to navigating the Probot around objects (such as a chair or table leg). This meant that they had to first estimate the distance to the object from their start line and then navigate around the object before heading back to the start line. Lots of debugging was required for this, however that is half the fun!
Their final lesson was the one that they all seemed to enjoy the most – getting the Probot to draw! Yes, the Probot has a slot for a pen, which means that it can draw. So, after learning how to draw a line and then two lines joined at a right angle, the children then went on to learn how to draw squares and rectangles!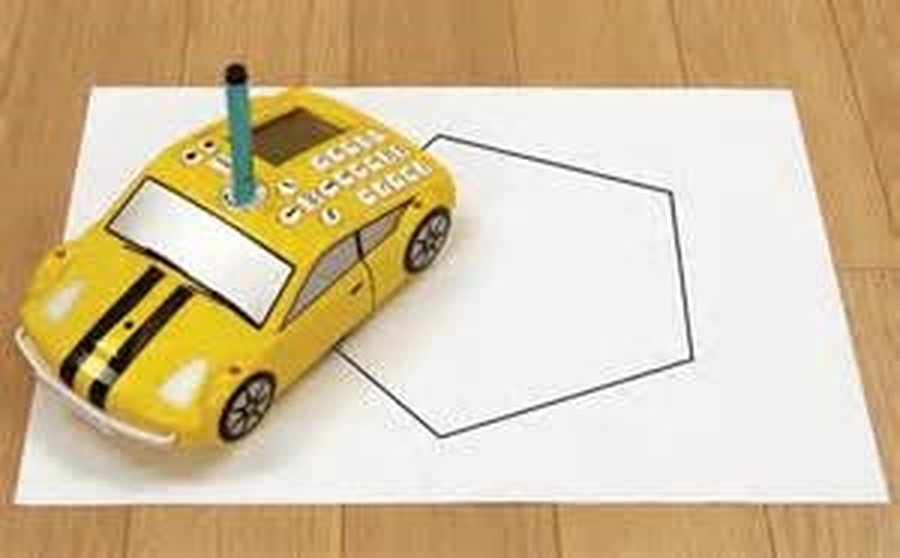 September - October 2015 - Basic Computing Skills
In collaboration with their 'Pirates' topic, Ahlberg and Anholt classes have put their newly refreshed basic Computing skills to use by creating a Wanted poster in Microsoft Word. Before they began their masterpieces, they were given another refresher course on Microsoft Word. They were reminded how to change the size, style and colour of the text (Font), as well as how to type special characters such as a question mark. Finally, they were shown how to insert a photo into their document. Click here to see some examples of their work.
September 2015 - Basic Computing Skills
Ahlberg and Anholt classes began their Computing lessons this year by refreshing their memories on their basic Computing skills. They started off learning how to correctly turn the laptops on and shut them down, then they were reminded on how to carry and handle the laptops. Finally, they had a refresher course on the keyboard layout/functions and mouse buttons.