University
All of the children in Years 1 to 6 choose a course they want to attend.
These courses are run by teachers, teaching assistants and valuable volunteers from the community.
There is a Graduation Ceremony for the completion of these courses which usually takes place on the last Friday of the term. All children receive a certificate and have the opportunity to share some of their work or experiences. All are welcome to attend.
University Autumn 2018
Look out for the courses this term
House University - Summer 2018
Every year, the children work in 'Houses' on a project in the Summer term. This is the first time Foundation Stage children attend University. The children from FS to Year 6 work together every Friday afternoon.
This year children have considered what different Christian qualities and beliefs look like in our school and have produced a large piece of art work to depict this.
Houses made 'Giving Butterflies' and we've now got a 'Friendship tree' in our KS2 playground.
The children studied these Christian Values:
Blue House - Community
Yellow House - Friendship
Green House - Giving
White House - Belief
Red House - Opportunities
Houses presented their learning and art work in the Final Graduation of the year ... Take a look at our amazing work ...
Spring Term University and Graduation- March 2018
What a busy term it has been! On Friday 9th March, we celebrated the end of our University Courses for the Spring Term. The children from Year One to Year Six were enrolled on one of our fifteen courses which included...
Chinese Club
Netball
Funky Fingers
Library Club
Yoga
Let's Get Cooking
Our World
Eco Club Activities
Archery
Minecraft
KS2 Art Project
Sock Doll Sewing
KS1 Singing
KS1 Board Games
KS2 Board Games
As part of our Graduation, groups shared their learning and wowed the audience with their new skills. The Chinese Group shared their Chinese New Year celebrations, the archery groups taught us how to play 'Arrows Archery', our netball team showed us how to move around the court and the KS! singing group impressed us with a live performance from 'The Greatest Showman'.
University Graduation - November 2017
To complete our Autumn Term University, the children graduated from their course in our traditional Graduation Ceremony. Our KS1 singing group shared a beautiful rendition of the 'True Colours' song and the Young Voices group sang one of the songs they are learning for their concert in January. Our KS1 and KS2 Art Groups shared their masterpieces and explained how they created them. The Minecraft Group explained how to create different items in Minecraft and our Yoga group shared their Yoga poses with us. The Let's Get Cooking group told us about the new foods they had cooked with and enjoyed eating!
All the groups shared their work from the Autumn term and all the children were proud of their achievements.
University Programme - Autumn 2017
Our Autumn Term University courses have started. Each Friday afternoon, our pupils in years 1 to 6 mix up and enhance their weekly learning with an extra-curricular 'course'.
The range offered this term are:
Young Voices Mrs Ash
Key Stage 1 Singing Miss Tillen and Mrs Baker
Yoga Mrs Clarke
Multi-sports Mrs Harry and Mrs Smith
Sports Crew Miss Letts
Film Club Miss Thomas and Ms James
Key Stage 2 Art Project Mrs Tagg and Mrs Bray
Key Stage 1 Arts and Crafts Mrs Johnson and Mrs Judkins
Around the World in 80 Days Mrs Fisher and Mrs Beall
Gardening Club Ms King
Let's Get Cooking Miss Crouch and Mrs Coleman
Minecraft Mr Skears
Library Miss Brady and Ms Doran
House University Summer 2017
For the summer term we are having 'House University'. With our Foundation Stage pupils being more grown up and resilient they are now able to join the other children in their Houses and work effectively together on a joint project for a presentation on Thursday 29th June on the KS2 playground. Please put this date in your diaries to see what the children have been working on.
Our theme this year (last year we thought about the decades of the Queen's life in recognition of her 90th Birthday) is to consider the School Values and how these relate to our Christian ethos. The children will work together to understand our values better and consider how Jesus demonstrated these.
Purple House Community - Church and Local
Black House Community - International
Yellow House being Valued by God
Pink House Resilience
Green House Caring
White House Enthusiasm
Blue House Respect
Red House Ambition
Orange House Equality
Each House will decide on a method to present their findings to the rest of the school choosing a creative medium; drama, music, poetry, prayer etc.
We look forward to seeing the results and are sure this will help the children to understand our values and the deeply Christian aspects of our values.
University Programme - Spring 2017
Here are the courses being run this term:
Sports Mrs Harry
Library Club Miss Brady and Miss James
KS2 Art Ms King
Singing Mrs Ash
KS2 Sewing Miss Thomas
Minecraft Mr Skears
Let's get Cooking Miss Crouch and Miss Jordan
Sports Crew Ms Doran
Yoga Mrs Clarke and Mrs Judkins
Poetry and Art Miss Letts
Around the World in 80 Days Mrs Fisher
KS1 Arts and Crafts Mrs Tagg and Mrs Bray
Running Club Yrs 2 - 4 Miss White and Mrs Baker
Learn Italian Mrs Neill (Parent Volunteer)
Our Graduation Event will be on Friday 17th March at 2.30pm.
Please see the photos below of our children involved in their University courses.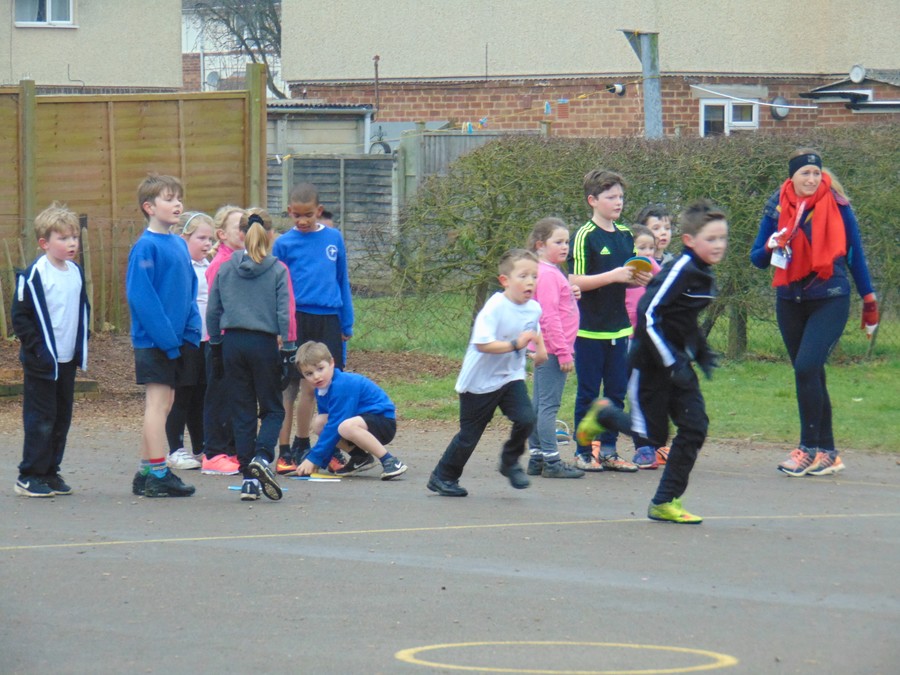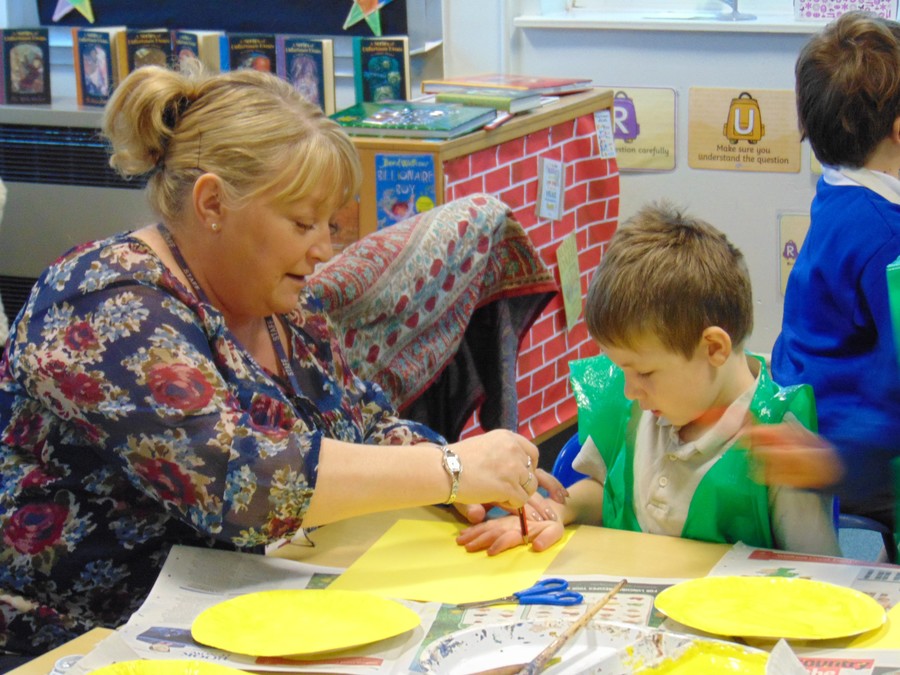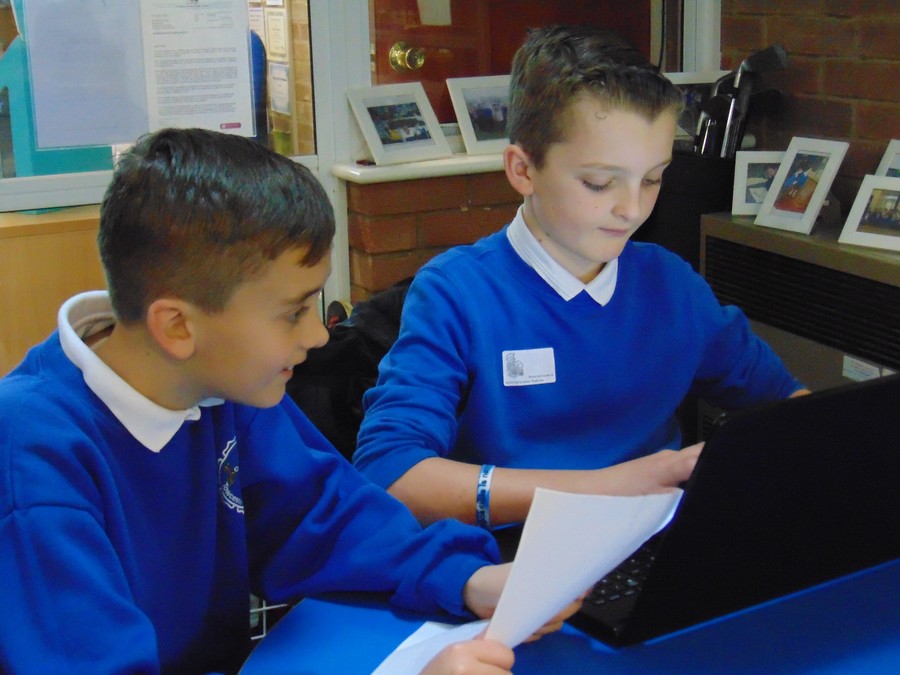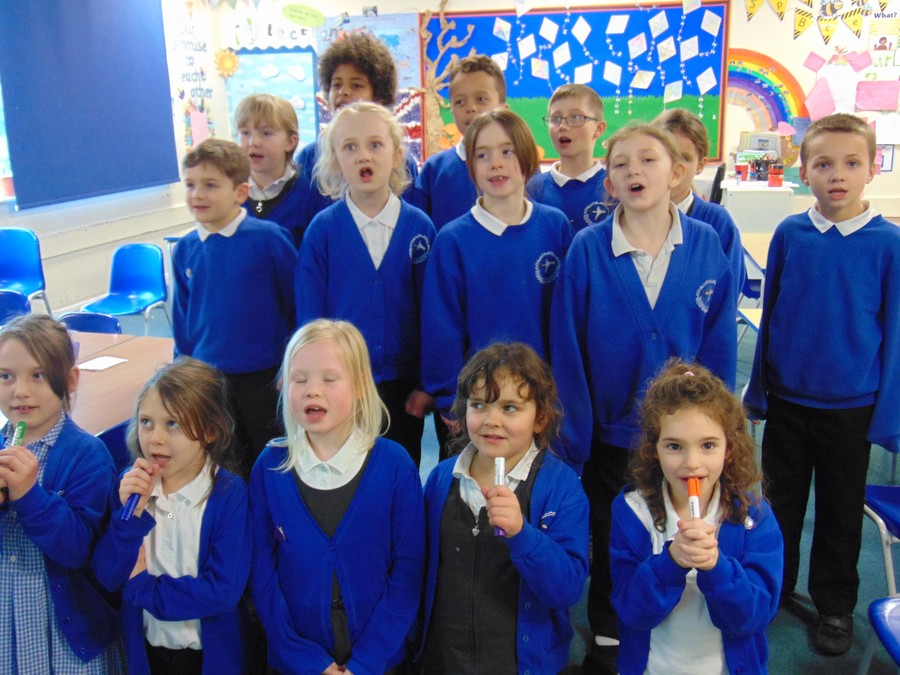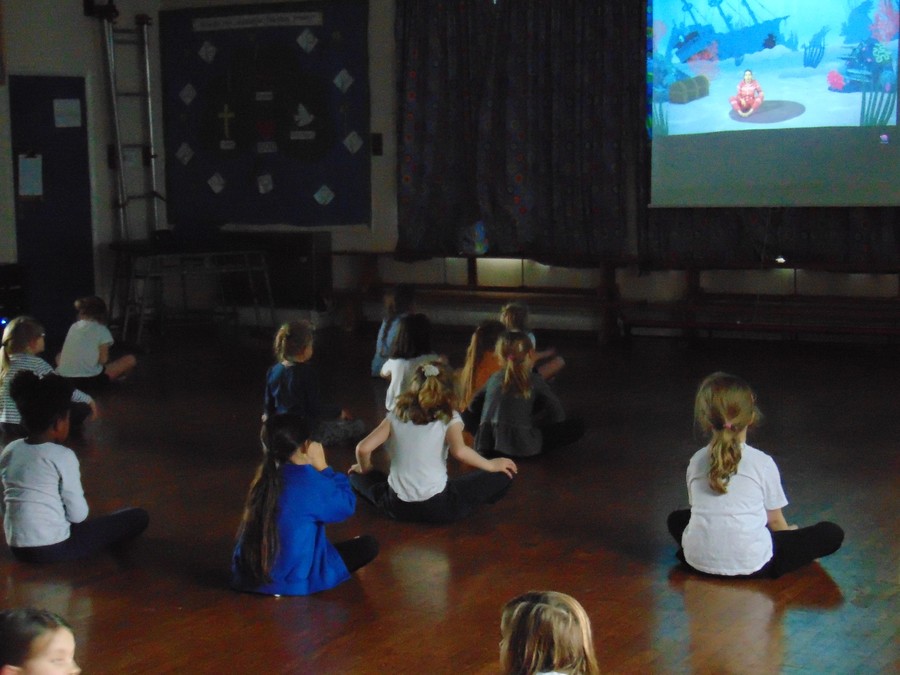 University Graduation November 2016
Please find below our photos from our latest University Graduation!
University for the Autumn Term 2016
University has now started and we have a great variety of courses available. The children will carry out their course each Friday afternoon. The last session and Graduation (where parents are welcome to come and see what has been going on) will be on Friday 11th November at 2.30pm.
Courses this term are:


Shakespeare Schools Festival Miss Thomas
Young Voices Mrs Ash
Hockey Mrs Harry
Countries of the World Mrs Fisher
Gardening Miss King
Relaxation and Well-Being Mrs Clarke
Football Key Stage 2 Miss Letts
Construction Mr Chadwick (Parent Volunteer)
University for the Summer Term 2016
We have a very exciting University theme this term. In recognition and honour of the Queen's 90th birthday, our House Teams, including Foundation stage pupils will be getting together to research a decade that our Queen has lived. Each House will be asked to consider the fashion, events, music and food. Our graduation will take the form of a street party in the playground.
Each Friday, pupils will be joining their House from 1.30pm - 2.30pm to carry out research and prepare their contribution to the event.
('I really can't wait!' - Ms Brown)
University Graduation March 2016
Another term of University courses has come to an end and the children shared with the rest of the school what they had been doing before they 'graduated'. They were joined by many parents.
Sports crew told us all about how they have been preparing the school resources, sports teams and updating us with information on displays and on the website.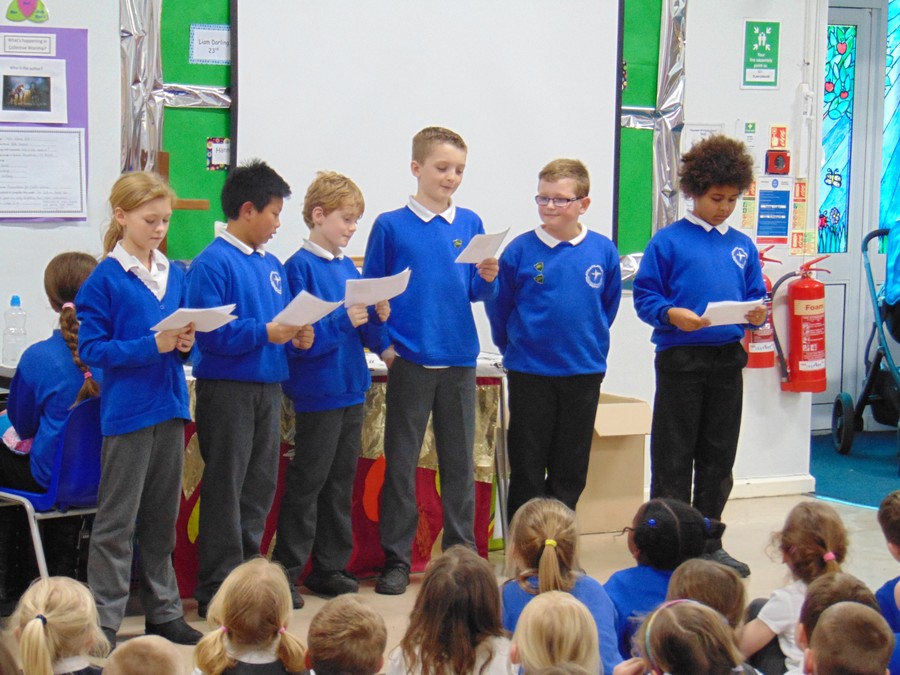 The 'board and card games' group told us about the new games they had been learning, playing and creating.
Netball club told us all about the passes they have been learning and practising to be able to use in game situations.
Book Club have been reading everywhere! On the bus, in Towcester Library and with the Foundation Stage pupils.
Running Club have been steadily working towards 5km runs.
The pom-pom group have been working together to create lots of pom-poms that will be sewn to make a super pom-pom rug.
Bird Watching and Eco Club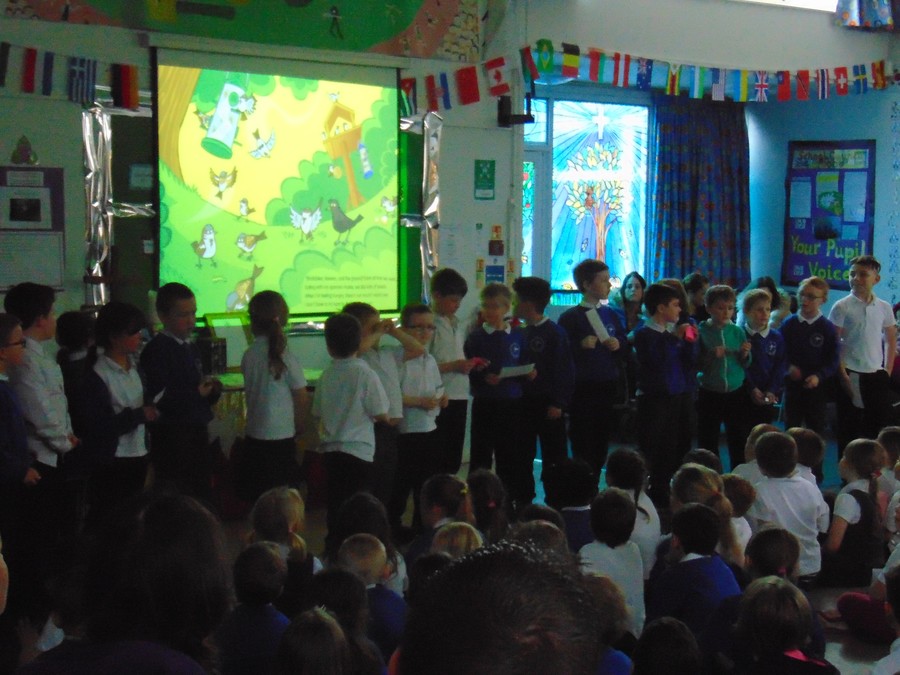 Bird Watching and Eco group have been identifying birds and looking at our recycling in school with the support of Northamptonshire Recycling and Waste team.
All of the children have developed their sewing skills to each make a patchwork cushion.
The course taught the children how to use different types of stitching to create words and pictures.
The Art group showed us their playground creations on the playground.
The craft group shared their colourful masks, incorporating a range of craft skills.
These are our courses for the Spring Term:
Card games and Board Games
Sports Crew
Netball
Book Club
Running Club
Pom Pom Rug Making
Sewing Key Stage 1
Sewing Key Stage 2
Eco/Gardening Club
Art
Craft
Graduation will be on Friday 18th March at 2.30pm. All are welcome to attend and see what the children have been learning.
Graduation Ceremony - November 2015
We are running University for approximately 10 weeks this term. Each child will complete one course. We have offered a wide variety of courses including pom-pom making, running club, cricket, rug making, Sports Crew and Young Voices. Here are some pictures of the children enjoying themselves and learning new skills with different friends.
Our summer university will take place in House Teams. The children will work together, across the different ages. to produce a piece of art or an artefact based on an artist, inventor or innovator! Watch this space for their finished products.
WOW WOW WOW!!! Look at the results from our House University! The children proudly shared their work with the rest of the school. We think you will agree that the results are outstanding!
Red House painted a Noah's Ark on the wall after making models of animals out of clay and Lego.
Yellow House used weaving to decorate our school fence.
Green House created a large glass stained window.
Purple House used themselves and the environment to make letters that spelt out our school values.
Blue House decorated sticks to form a wigwam.
Black House used clay tiles to make one decorative piece about our school.
White House made flower bowls to decorate our borders outside the school main entrance.
Orange House made a hopscotch using different materials to make the numbers.
Our Spring Term University courses are set and are due to start on Friday 23rd January. The graduation ceremony will be Friday 20th March. The following are the courses available to the children:
PLEASE HAVE A LOOK AT THE SPRING UNIVERSITY GRADUATION PHOTOS IN THE SCHOOL NEWS SECTION OF THE WEBSITE.
Around the World Mrs Doran
Football Miss Letts
Code breaking Mr Cullen
Sewing Miss Thomas
Book Club Mrs Punter
Drawing Mrs Ash
Sports Crew Miss Nichols
Nature Club Ms King
Cookery Mrs Fisher
Story telling/activities Miss James
Fitness Miss Brady
Art Mrs Tagg
Creative writing Mrs Hart
Harry Potter Film Club Mr Skears
Creative Writing University Course - Spring 2015
The 'Creative Writing' course organised by Mrs Hart takes place on the school bus. In their first session, the pupils were invited to step aboard the 'Imagination Bus' using their very special tickets and consider where they would like to go.
PLEASE HAVE A LOOK AT THE AUTUMN UNIVERSITY GRADUATION PHOTOS IN THE SCHOOL NEWS SECTION OF THE WEBSITE.
Autumn 2014 University
Another term of University has started. The following are the activities that the children have been able to choose from:
Miss Brady Scratch
Mrs Ash Arts and Crafts
Mrs Punter Book Reviews
Ms James Story Telling
Mrs Thomas Film Making
Mrs Fisher Recorders
Mrs Hart First Aid
Ms King Barrel Vaulting
Miss Letts Football
Miss Orr and Mrs Bray Large Art
Mr Skears Pin Hole Cameras
Mrs Tagg and Miss Nichols Craft
Mrs Malik Art, drawing, painting and mixed media
Summer 2014 University
Due to the impending Comenius Project final event, we will not be having University for this term, but House Teams will meet on an occasional basis and whole school activities will be programmed as appropriate.
Spring 2014 University
Miss Brady and Mrs Coleman KS2 Forest Schools
Mrs Fisher Year 6 SATs Revision
Mrs Hart Singing Silly Songs
Ms King Pottery
Miss Letts Football
Miss Orr Gardening
Mr Skears Surprise!
Miss Thomas and Mrs Tagg Textile Design
Miss White and Ms Doran Running Club
Mrs Drane Cookery
Mrs Farrington and Ms Woodbridge Traditional Games
Mrs Gregory Beadwork
Mr Walas Space Command
Mrs Malik KS1 Art
Autumn Term 2 2013 University
Autumn Term 2 University courses are based around 'Performance'. All children across the school will be attending relevant groups to help them prepare for their Christmas Performance: singing, dancing, acting, lighting, scenery making, prop making, costume making
Autumn Term 1 2013 University
Courses that were available to the children in Autumn Term 1 were:
Ms King Barrel Vaulting
Miss Letts Football Key Stage 2
Mr Skears Rocket Building
Miss White How to be a TV Presenter
Miss Brady and Mrs Coleman Forest Schools
Mrs Hart and Mrs Goddard Bag making/Crafts
Mrs Drane Cookery
Miss Thomas and Mrs Tagg Textile Design
Mrs Fisher 'No cook' cooking
Miss Orr Film Review
Mrs Garratt Cheerleading
Photos taken by Website Club members
Chloe and Jade Year 6